Within Transitions
since 2020
The project is supported by Aage and Johanne Louis-Hansen Foundation, Beckett-Foundation, Grosserer L. F. Foghts Foundation, Dansk Tennis Foundation, The Paper Museum Silkeborg and The Danish Art Workshops.
Photo credit: Klaus Holsting, Jan Søndergaard, Theis Vallø Madsen
Text: Nanna Balslev Strøjer
Under the title Within Transitions, Guttormsen has since 2020 explored textile in a circular perspective, experimenting with the material's reusability and various stages of sensibility. Through photography, light, graphic print, drawing and text-based works, she connects and expands temporalities, transformation processes and narratives into a fluid whole, where materials change function and form and new modes of sensible awareness appear.
Dansk
Under titlen Within Transitions, har Guttormsen siden 2020 undersøgt tekstil i et cirkulært perspektiv og eksperimenteret med materialets genbrugelighed og stadier af sanselighed. Gennem fotografi, lys, grafisk tryk, tegning og tekstbaserede værker, forbinder og forlænger Guttormsen tidsligheder, narrativer og transformationsprocesser i et samlet, flydende hele, hvor materialer ændrer form og funktion, og nye sanseligheder opstår.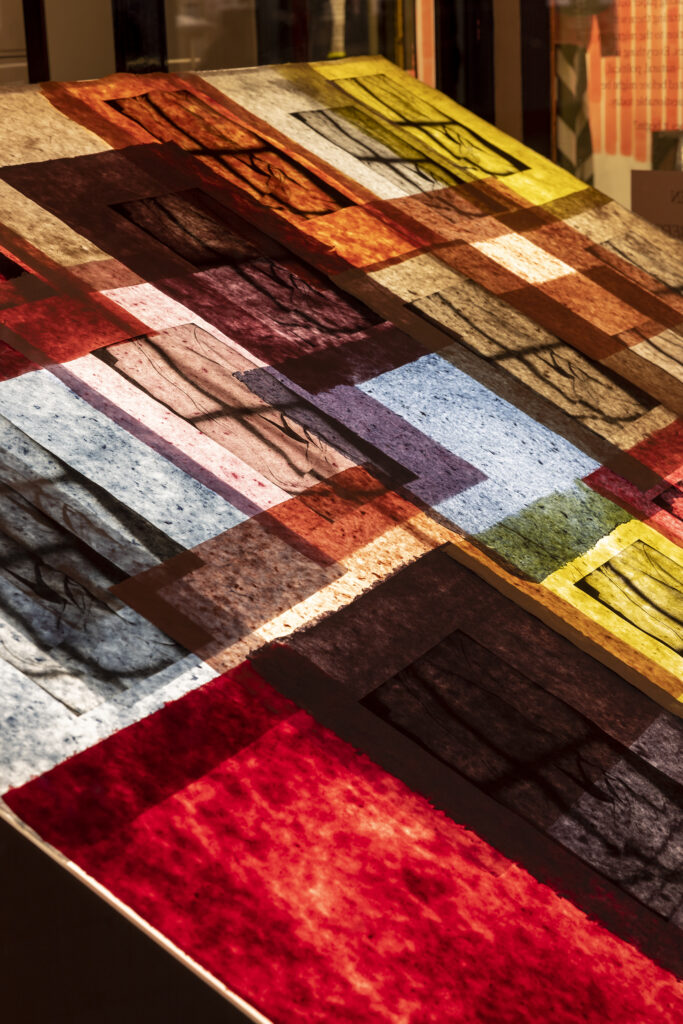 Where does it begin, and when does it end?
In her work Not After Not Before, artist Signe Guttormsen explores the circulation and interrelations between materials, sensitivities and knowledge production. By using the age-old method of making paper out of textile fibres, and afterwards penetrating them with electric light, Guttormsen calls attention to the migration and distribution of natural ressources. Everything is in a constant state of transformation – natural, political, cultural – and what we took for granted before might be considered exceptional, odd or questionable today.
Where does it end, when does it begin?
Not After Not Before
Light box, paper of leftover clothes with photographic prints.
264x145x100 cm.
Nørgaard på Strøget, Copenhagen, 8.-21. November 2022
Camera: Jan Søndergaard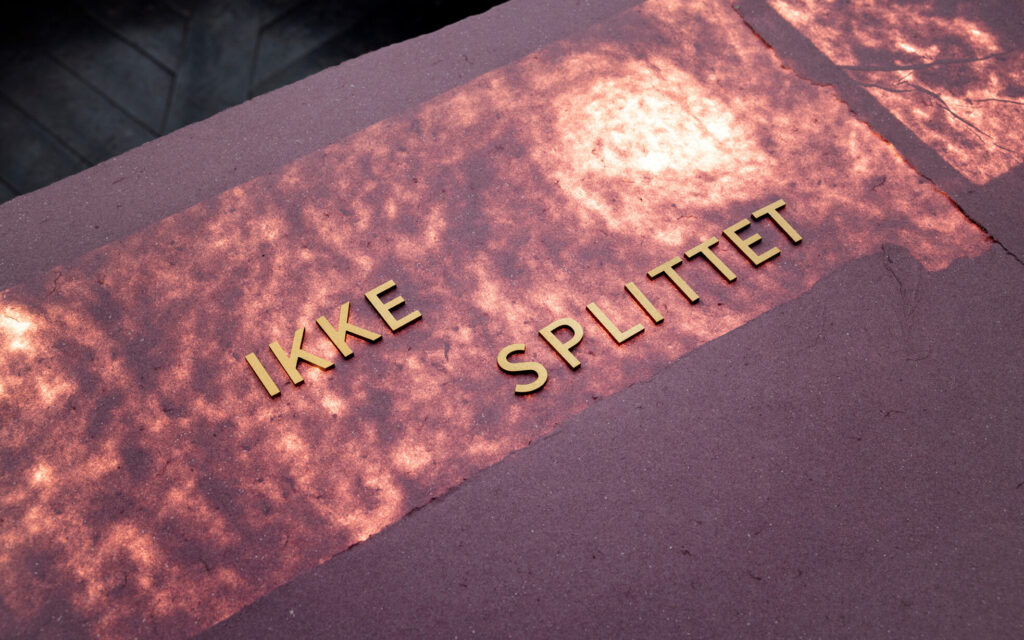 Not sure, not in doubt
Light tables with paper made of leftover clothes and letters of MDF.
Views from the group show Den Frie Udstilling at
Den Frie Centre of Comtemporary Art, Copenhagen, 2022