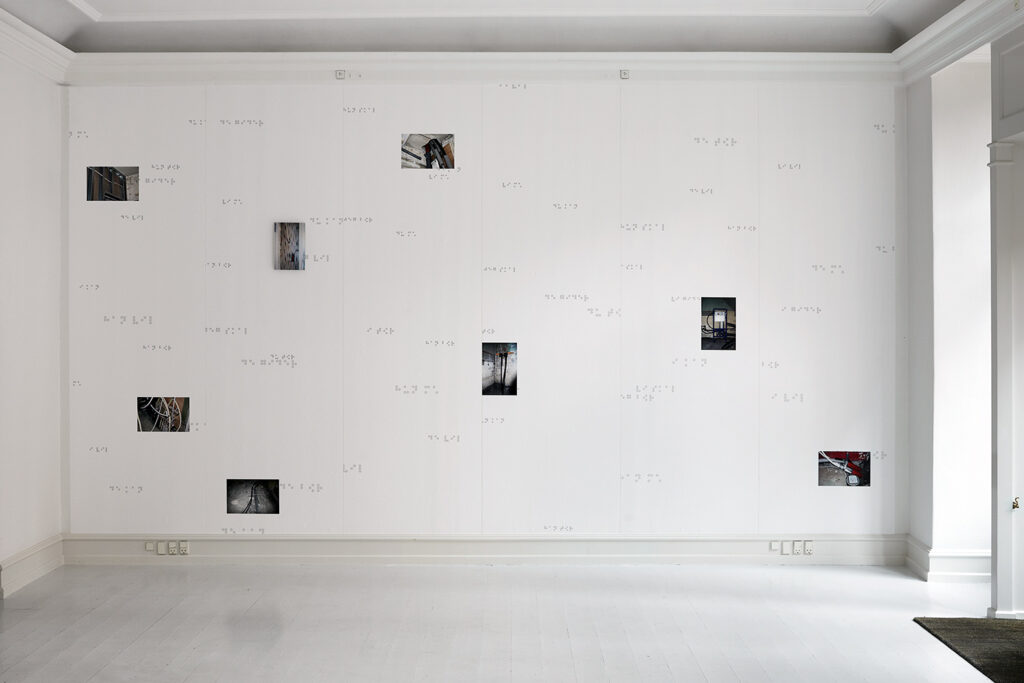 Access
2011

Faites vos jeux, 281×505 cm and 276×553 cm, ink-jet print on Fine Art wallpaper. Connect, 57×46 cm, acrylic on laminated chipboard. End of Discussion, 90×77 cm, acrylic on aluminium. Port, 225×135 cm, acrylic on aluminium. Photo Credit: Jan Søndergaard. Text: Nanna Balslev Strøjer.
Derived from an interest in the many choices human beings are constantly confronted with, the exhibition Access investigates the privilege of choice and what it means to have, or not to have, access. Wallpaper with sentences, photos and paint objects on laminated plywood and aluminium, refer in more or less subtle ways to one another, and the works become like passwords granting each other meaning.
dansk
Adgang
Afledt af en interesse for de mange valg, mennesket konstant konfronteres med, undersøger udstillingen Access det at være enten inden for eller uden for mulighedernes rækkevidde – helt konkret om adgang. Tapeter med sætninger, fotos og maleriobjekter på lamineret krydsfinér og aluminium refererer på mere eller mindre subtile måder til hinanden, og værkerne får derigennem karakter af en slags adgangskoder til forståelsen af værkerne imellem.